Past Events
               Schedule of Events – Speaking, Signing, Research

 Contact Me to request a Press Release or for information about Book Signings and Speaking Topics. (Available via Skype for book club or book event discussions.)
2015
Jan 4   Igo Library Writers Group – San Antonio Texas
Jan 19   Irregular Writers-Readers Luncheon – Austin Texas
Jan 28  Forgiving Effie Beck discussion, Hill Country Retreat-Alamo Ranch Book Club – San Antonio Texas
Feb 7  Bandera Mardi Gras Parade and Celebration – Bandera Texas
Feb 17  Appearance at The Cove, San Antonio Texas
Feb 25  HCR Book Club Talk – San Antonio Texas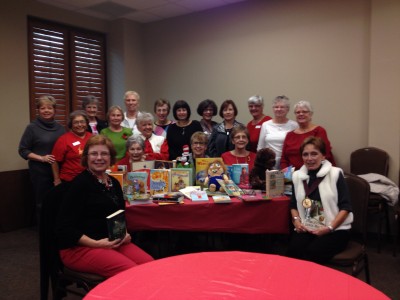 Mar 1  Book Talk – open to public, How and What of Writing Novels, Igo Library, San Antonio Texas
Mar 14  EPIC Award Banquet, Menger Hotel – San Antonio, Texas (Forgiving Effie Beck won Best Historical Fiction)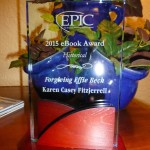 Apr 3  Igo Library Writers Group – San Antonio Texas
May 8  Shoal Creek Writers Reunion – Austin Texas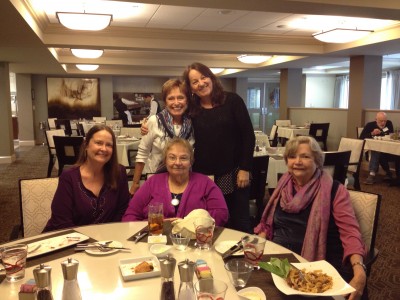 Jun 5   Irregular Writers-Readers Luncheon – Austin Texas
Jun 13 Meet-up Book Group, Brook Hollow Library – San Antonio Texas
Jun 15 Third Monday Writers Gathering
Jun 22-29  Western Writers of America Convention, Lubbock Texas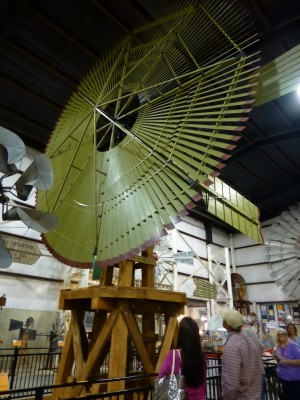 Jul 10-17  Research Road Trip Wyoming, Montana, North Dakota
Aug 8  Book Swap Brook Hollow Library San Antonio Texas
Aug 26  HCR Book Club
Sep 16  Great Northwest Book Club – Book Talk, Forgiving Effie Beck – San Antonio Texas
Oct 8-11  Lincoln County Cowboy Symposium. Book Talks and signing. Ruidoso New Mexico
2014
Jan  11   Brook Hollow Library, San Antonio, Texas. Talk and Sign with Book Lovers Book Club.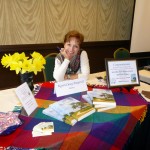 Feb  22    Bandera Mardi Gras Parade, Bandera Texas
March  8  In celebration of Women's History Month Karen Casey Fitzjerrell will conduct a conversation about 2014's theme – Women of Character, Courage and Commitment at  VIVA! Bookstore, 8407 Broadway, San Antonio, TX 78209   Phone: 800-826-1143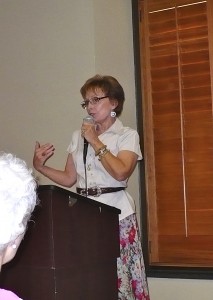 March  13-22  2014EPICon conference, Menger Hotel, San Antonio, Texas
April  5  2014 San Antonio Book Festival, Central Library and Southwest School of Art
May 4-8  Research WWII trip to Palacios (Camp Hulen), Port Lavaca, Port Aransas Texas.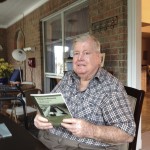 Curtis Foester, Port Lavaca, Texas who shared his WWII experiences living on his father's ranch.
June 24-28  Western Writers of American convention, Sacramento, CA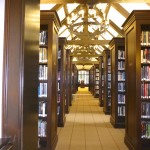 July 30 – Aug 6 Research in East Hampton, New York. Best library setting for research ever.
Oct 9-12  Cowboy Symposium Ruidoso, New Mexico
Oct 17-19 Women Writing the West conference, Golden, CO (Authors Andrea Downing and Roni McFadden)
Oct 19-24 Jackson Hole Wyoming -Research ranching in high country.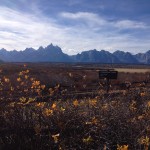 Oct 24  Will Rogers Medallion Awards – Forgiving Effie Beck won the Gold Medallion. Sure to be the highlight of the year.
2013
Feb 1      Bandera Mardi Gras Parade
Feb 22     San Antonio Rodeo
March 1-2     Rockdale Tejas Festival Book Event, Lucy Hill Patterson Library
March 14-20  EPICon Conference in Vancouver Washington to accept EPIC Award.
April 5-6    Hometown reunion. Visited historic school buildings, Post Office.
April 14-21     Sedona Arizona (Massive Sandstorms stalled research efforts)
April 5      Book signing at the Twig Bookstore, San Antonio, Texas with authors              Helen Ginger, Diane Fanning.
May 23-30     Jackson Hole Wyoming. Research Jenny Lake and Cummings Valley Cabin
July 1      Blog Wyoming Experience
July 8-10     Research trip to Matagorda Island for "What's Next," a work in progress
July 15     Pub. date for Forgiving Effie Beck
July 18     Meet with Shoal Creek Writers at Central Market, Austin Texas
August 1     Meet Cindy Davison Hightower in Bandera, visit historic Sliver Spur ruins
August 8     Twig Bookstore
Sept 6-17     Sabbatical at Half-Circle Diamond Bar Ranch, Colorado County, Texas
Oct 10-14     Women Writing the West Conference, Kansas City Mo.
Oct 26-27     Texas Book Festival, Capitol Grounds
Nov 12      "Meet Authors" Cancer Fund Raising Event, San Antonio, Texas