In The Press – January  2016
Texan named to Kirkus Reviews' Best Books of 2015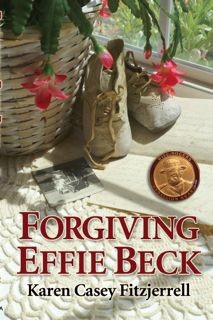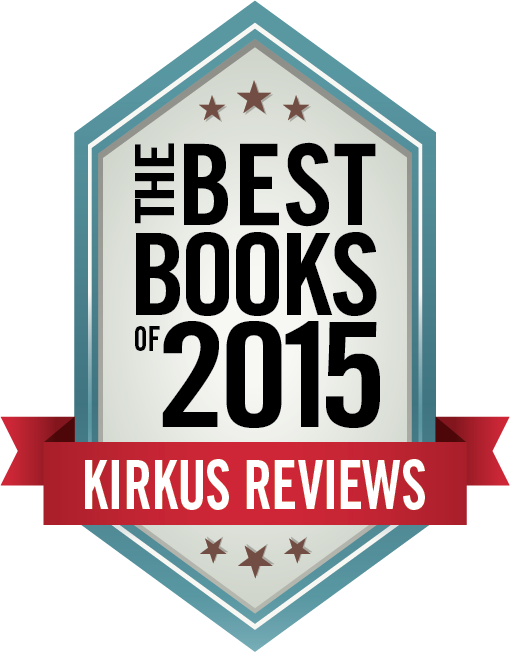 Native Texan, Karen Casey Fitzjerrell, received notice that her novel, Forgiving Effie Beck, was named to Kirkus Reviews' Best Books of 2015 in two categories – Best Historical Novel and Best Vacation Read.
Fitzjerrell is not new to recognition for her writing. Prior to receiving a Kirkus Starred Review, Forgiving Effie Beck won the Will Rogers Gold Medallion Award and the EPIC eBook Award. A previous novel, The Dividing Season, also won the EPIC eBook Award in 2013.
"My jaw dropped, literally dropped, when I read the emailed announcement from Kirkus," Fitzjerrell said. "It's a simple story about ordinary people trying to hold on to their dignity during the Great Depression. What happens to Effie Beck, by chance, gives a community something other than hard times and lost self-respect to stew over."
While living on a Colorado County, Texas ranch, Fitzjerrell heard about an elderly, unmarried, childless ranch woman who disappeared during a terrible thunderstorm.
"I was new to the area and so found it easy to be a fly-on-the-wall observer. Each week I watched the town's reaction to updated disappearance news reported in the weekly newspaper. Here was this tiny, very old, financially challenged woman living her entire life alone at the edge of town. The community couldn't be bothered to care – – until she disappeared."
Fitzjerrell set out to write a fictionalized story focusing on a town's reaction to a woman's disappearance rather than the woman's personal story. "In the process I realized I'd have to imagine much of Effie Beck's history in order to weave it into the plot and therefore make character reactions to events understood." She adds that Effie Beck is a fictionalized name and that she placed the time  frame of the story during the Great Depression because it fit the "attitude" of the story so well.
In the book, Mike LeMay, a Federal Writers' Project interviewer, arrives in town days before town eccentric, Effie Beck is reported missing. While conducting his interviews, he learns the enigmatic Miss Effie moved through the lives of the town's populace like "brown smoke" after suffering a harsh childhood under the discipline of a cruel father.
Paralleling the mystery of Effie's disappearance is the puzzling relationship Mike observes between barefoot Jodean Travis, the young woman from whom he rents a room, and the rest of the community.
Characters are flawed to say the least. Most are sincere and yet conniving, self-righteous yet empathic. Fitzjerrell hints that each is worthy of redemption. Her depiction of life during the Depression Era is accurate to the smallest detail. Arbuckle Coffee, Grapette sodas at the Drug Store, and a City Cafe where everyone catches up on gossip during the noon hour. Spur Award-Winning author, Irene Bennett Brown said simply of Forgiving Effie Beck:  "Americana at its best."
Fitzjerrell is a former freelance journalist who traveled Texas back roads for eight year in search of history mysteries and unique-to-Texas characters to include in her newspaper and magazine articles. Most were published during the 1990s in Houston Chronicle's TEXAS Magazine and various regional magazines.
"I'm deeply grateful for the recognition my books have received, but truly, I've only written what I've seen and heard and read about. The stories belong to the characters, those who lived in the times I write about, not me."
Next up for this author? "A World War II story. Totally out of my realm of knowledge. It is requiring months of research. My greatest challenge yet. However, the distinction of making the Kirkus' Review's Best Books of 2015 list will keep me encouraged. For sure."
* * * * *
Links:
Kirkus Reviews  https://www.kirkusreviews.com/lists/best-historical-indie-novels-2015/forgiving-effie-beck/#feature